Kongu Engineering College, Perundurai, Eorde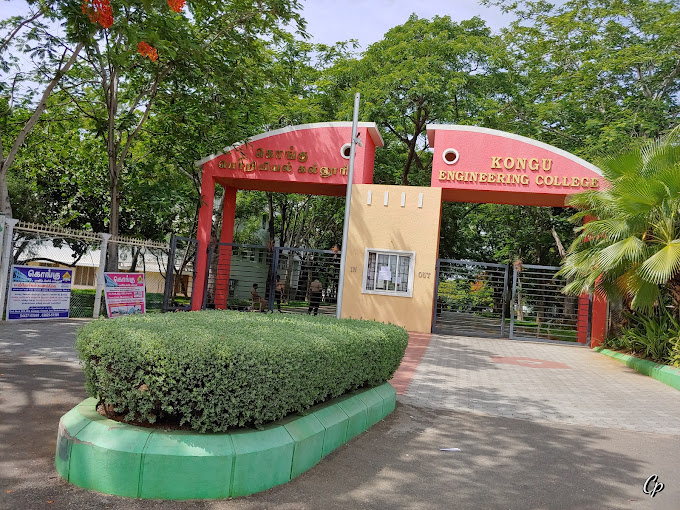 Image courtesy-from the Internet
History of the college
Kongu Engineering College (KEC) is an autonomous college situated at Perundurai, Erode District. This college was founded in the year 1984 with a vision to be a top class educational institution of national eminence, for development and dissemination of knowledge in Engineering, Technology, Applied Science and Management. The college was founded by Kongu Vellalar Institute of Technology Trust and affiliated to Anna University, Chennai.
Location of the college
Kongu Engineering College is located at Perundurai, Erode District in the state of Tamil Nadu, India. Perundurai a town of Erode district of Tamil Nadu state of India, is located on NH 544 connecting Salem and Kochi, 18km from Erode, 36km from Thirupur and 80km from Coimbatore and Salem. Perundurai was developed as an industrial center with the establishment of SIPCOT industrial estate and SEZ complex.
College infrastructure
Kongu Engineering College is situated in a picturesque campus of 167 acres of land. The Department of Physical Education is well equipped with all facilities, to enable the students to practice and participate in all the games and sports events indoor as well as outdoor. Every year 15 students are admitted into various programmes under sports quota and are exempted from paying any tuition and hostel fees. To promote various sports activities, every year, state level Inter-collegiate tournament in ten disciplines for both men and women are conducted by the department of physical education. Apart from the staff quarters and guest houses, there are ten men's hostel and three women's hostel. There are more than 60 buses to provide transportation facility to nearby places. The on campus dispensary is useful for students as well as staff to get treatment for small illness like fever, cold etc. Two ambulances are available inside the campus to take students to multi-specialty hospitals nearby for special medical treatment and care. The food court inside the campus serves different types of cuisines with separate seating arrangements for boys, girls and staff. College provides superb 24X7 Wi-Fi facility at a speed of 4mbps per user leased line powered by a UPS for uninterrupted power 24X7. The centralized RO based water purification plant ensures the purity of drinking water available in the college campus. There is a branch of Karur Vysya Bank and Post Office working inside the campus which is helpful for students as well as staff members.
Academics and Placements
The college which is conferred as "Autonomous" is affiliated to Anna University, Chennai. There are fourteen UG programmes – Automobile Engineering, Artificial Intelligence and Machine Learning, Artificial Intelligence and Data Science, Civil Engineering, Computer Science & Design, Chemical Engineering, Electrical & Electronics Engineering, Electronics Engineering, Electronics and Instrumentation Engineering, Food Technology, Information Technology Engineering, Mechatronics Engineering and Mechanical Engineering. College offers Masters Degree in fourteen different specializations. A very vibrant placement cell has been functioning inside the campus since 1998. The cell interacts with reputed industries and organizations to arrange campus interviews for placement of final year students. The placement cell also arranges internship for students in industries.
Price Quality Ratio
Kongu Engineering College is famous for the quality of education provided to students and this is corroborated by the faculty and students who passed out from various branches during various years. The faculty members of various departments of this college are well experienced and very much dedicated to teaching. All most all of the departments have a very good faculty retention ratio. So this college is one of the best engineering colleges in India can be ranked among top ten colleges of southern part of India.